The Kynan Eldridge Fund
Kynan's overriding passion was Drum & Bass but he enjoyed a wide variety of music - especially when he could play it on CD or vinyl.
With the help of the Nottinghamshire Community Foundation we have created the Kynan Eldridge Fund.
Here the main aim is to support young people using music in any way to further their lives and careers.
Music touches everyone - we hope with the charity's help others will be encouraged to grow and transform!
For the Past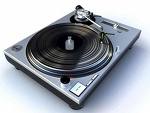 And say my glory was I had such friends..... W B Yeats More...
and For the Future
We will maintain this site as often as we can to keep you up to date with events.