Welcome to our charity site
Stop Press
---
We organised a Barn Dance in 2013 that was very well attended - thanks to all who supported us.
---
This year as there was a 'big' birthday to celebrate we held a 'family and friends only' Barn Dance in the Village Hall.
---
Again many thanks for the great support from all who attended.
---
We were particulary pleased to have some interval entertainment from members of
New Beginnings
---
who are a youth musical theatre group from Mansfield that we have supported in the past - really great to see them perform.
---
At the moment there are no events planned but please check back here when you will be able to:-
---
See our Next Events Page
here
for more details.
---
see our Events Page
here
for details of all our previous events
and see our Awards Page here for details of our recent visit to Hucknall
---
For both Kynan and his Grandad music was part of their lives although their tastes may have been poles apart.
Under the umbrella of the Nottinghamshire Community Foundation we have created the Kynan Eldridge Fund.
---
Kynan worked and played music and it seemed only right to create a music based charity in his memory.
---
So many of his friends are also into music and their help and insight has been invaluable in creating this charity.
For Kynan we aim to support young people using music in any way to further their lives and careers or the lives of others.
---
Kynan's much loved Grandad died shortly after Kynan and it seemed only natural to extend Kynan's charity to include Bernard.
---
Bernard's love was opera and so we have linked with The University of Nottingham - Department of Music (in their School of Humanities) to provide an award to one of their outstanding students.
Click here for recent news items.
Remember the Past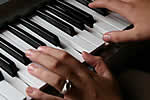 More...
but Live for the Future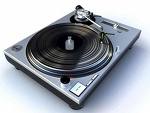 We need your help, contact us, or Nottscf, to support these funds.

Don't forget Gift Aid, the charity gains and so do you if you are a 40% tax payer.
We will maintain this site as often as we can to keep you up to date with events.
---
We will always be happy to hear any comments about the Charity or this site. Go here to let us know.